Home
» Geometric Metal Frame, Air Plant Hanger, Air Plant Holder, Brass Himmeli Hanger, Geometric Himmeli
Air Plant Hanger (Air Plant Holder)
This geometric metal frame also known as air plant hanger or air plant holder, is soldered by brass strip. There is a minimalist and creative design for air plants. It is a geometric patterned mobile designed to rotate softly in the wind. The almost constant movement reveals different angles and perspectives as the mobile rotates.
Descriptions:
Specifications:
1. Handmade items with 5 years of manufacturing experience.
Materials: Brass Strip, Solder
2. Geometric shape design and can be customized according to customer drawings.
Colors: Black, Bright Copper
3. Please Download PDF Files for More Details
Package: Foam Box, Corrugated Box, Wooden Box
Note: please consult the seller for more details: info@geometricterrariums.com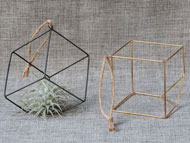 YNMF-01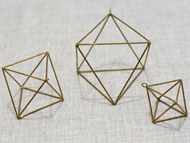 YNMF-02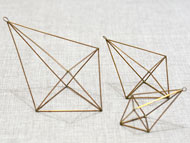 YNMF-03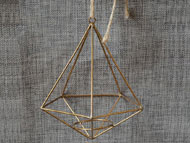 YNMF-04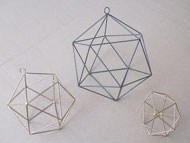 YNMF-05
Yinuo is a professional manufacturer of air plant hanger and air plant holder in China. We provide customized geometric air plant brass himmeli hanger for home decoration and wedding decoration. And we can produce according to customer's drawings.