Home
» Solder Glass Boxes, Solder Glass Case, Cuboid Glass Box, Jewelry Glass Container, Glass Cube Case, Stained Glass Box
Solder Glass Boxes
The solder glass multi-use box has the charming geometric solids. You can using this geometric solder glass box as a jewelry box, glass planter, home decoration or wedding decoration. It can be transformed into an romantic storage for dried flowers, live flowers, silk flowers, jewelry, cards or letters. We can offer soldered general glass boxes and soldered stained glass boxes for your choice.
Descriptions:
Specifications:
1. Handmade items with 5 years of manufacturing experience.
Materials: Glass, Copper Foils or Copper Strip, Solder
2. Geometric shape design and can be customized according to customer drawings.
Colors: Black, Silver, Rustic Copper, Bright Copper
3. Please Download PDF Files for More Details
Package: Foam Box, Corrugated Box, Wooden Box
Note: please consult the seller for more details: info@geometricterrariums.com
Solder Glass Boxes for Jewelry/Plants/Flowers/Home Decoration/Wedding Decoration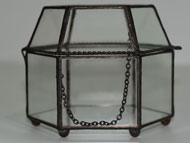 YNGB-01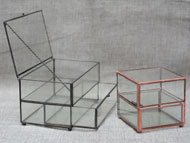 YNGB-02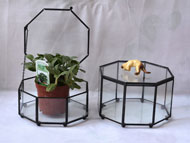 YNGB-03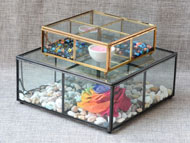 YNGB-04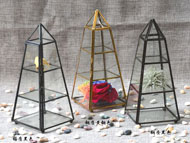 YNGB-05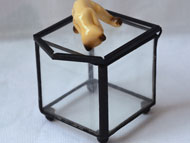 YNGB-06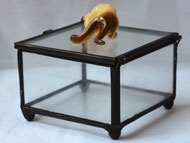 YNGB-07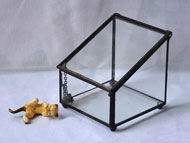 YNGB-08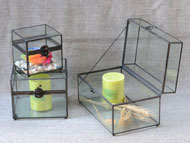 YNGB-9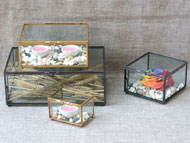 YNGB-10
Solder Stained Glass Boxes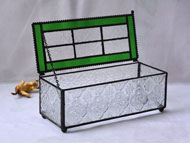 YNGB-11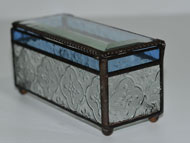 YNGB-12
YNGB-13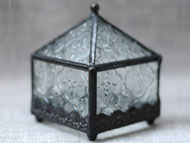 YNGB-14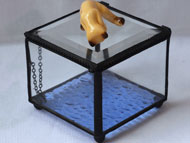 YNGB-15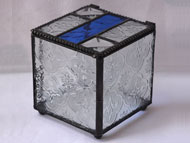 YNGB-16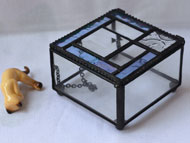 YNGB-17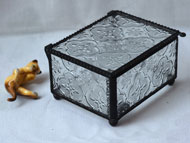 YNGB-18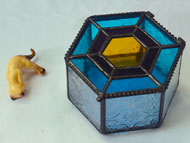 YNGB-19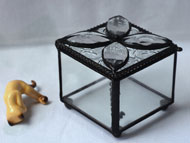 YNGB-20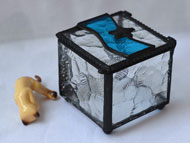 YNGB-21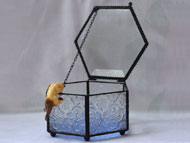 YNGB-22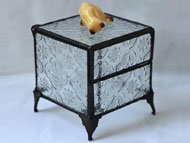 YNGB-23
YNGB-24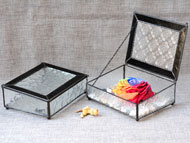 YNGB-25
Yinuo is a professional manufacturer of solder glass boxes in China. We provide customized solder glass boxes for jewelry, plants, flowers, home decoration, wedding decoration. And we can produce according to customer's drawings. Our main products includes solder glass boxes, solder glass case, cuboid glass box, jewelry glass container, glass cube case and stained glass box with quartz shape, ball shape, teardrop shape, crystal shape, pyramidal shape, rhombus, mirror object, tetrahedron, hexahedron, octahedron, dodecahedron, icosahedron or icosidodecahedron for your choice.